Speaker Paul Ryan is said to still be considering withdrawing his support of Republican nominee Donald Trump.
Ryan was reluctant from the beginning to back the billionaire, but later gave in.
After the sex talk tape was leaked by the Washington Post, Paul and many other top GOP Congressman and Senators have tried to distance themselves from the businessman.
Not only are Trump supporters angry at the move, but Trump is royally ticked off, as well.
Yesterday, The Donald hit Ryan where it hurts.
Today, he's done it again.
Only difference is this time the 'shackles' are off.
Ryan's response…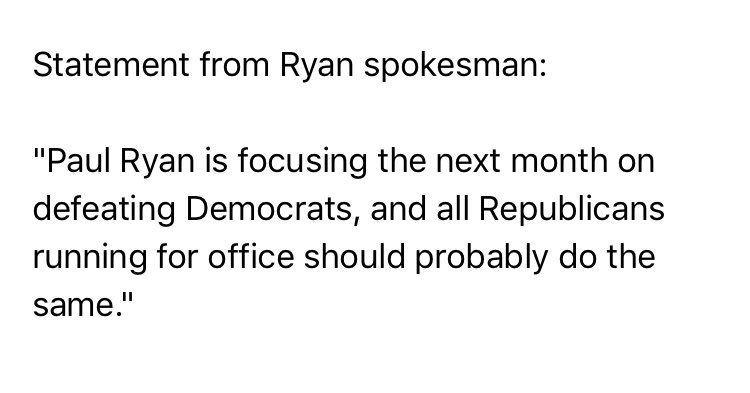 Reactions…
Was Donald ever really 'shackled' to begin with?
I guess in his mind he was.
Bottom line is that all this infighting only helps Hillary Clinton.
As a Republican leader, Ryan needs to stop working to actively elect grandma.
H/T: Twitchy